Daimler D.S. 420 State Limousine
The Daimler D.S. 420 state limousine finished in silver and black is our recommendation for delivering your large groups of guests or perhaps a large number of bridesmaids. Seven guests can be seated in comfort in this vehicle, making the limousine's spacious and luxurious interior the ideal wedding carriage for your ushers and or principal guests.
Two of the rear seats can be folded away which makes a vast area for those brides with traditional full bridal gowns.
This type of vehicle is frequently used by her majesty the queen on her state visits.
The chauffeur can be screened off by the use of an glass partition making the rear of the vehicle totally private. The limousine interior has been carried out by master coach builders to extremely high standards and therefore promise a stylish and sumptuous way of arriving at your most special occasion. Lambswool rugs cover the floor and hand made silk flowers decorate the interior of the limousine, while silk ribbons decorate the exterior to compliment the colour of the car.
TAKE A LOOK AROUND THIS STUNNING WEDDING CAR IN 360VR!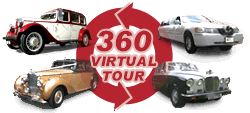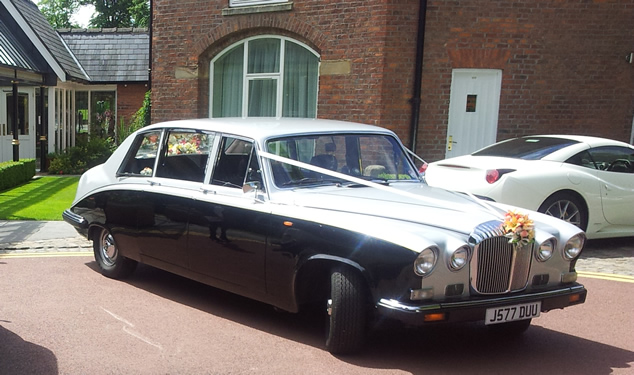 Enquire About This Car Today
A small deposit can secure this stunning car. Get in touch with us today today to find out more!